Say NO to rezoning the Bondi Tennis Courts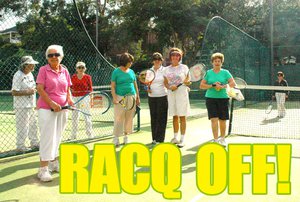 The developers, who just three years ago failed to take Bondi's much-loved tennis courts away, are back again.
This time they're saying a 45+ apartment complex is more "appropriate" for the area than the tennis courts that the community have played on for more than 50 years. Waverley Council have rejected their Planning Proposal (aka Spot Rezoning) for the third time recently. Despite this, the developers have again taken their proposal to the State Government where they are awaiting the new Planning Minister's approval for the rezoning process to begin (aka to proceed to the Gateway).
Nothing has changed in the three years since the community, Council and the State Govt overwhelmingly rejected this rezoning application. Yet the developers have returned seeking what would be a massive financial windfall should the rezoning go ahead. And once again we, the community, are here to say NO to the rezone.
We have just a few days to let Minister Pru Goward know how we feel. No Rezone, no way. We say Racq Off to the developers (and to Spot Rezones too!)
Ask Planning Minister Pru Goward to SAVE Bondi Tennis Courts
Add your name and address (it has much more weight to the Minister) to the email below and add a message to Pru Goward (ideas in the email tips) on why you think this rezone should not go ahead. If you're a planning type perhaps let the Minister know what you think of spot rezones generally! Please be polite, the Minister inherited this farcical rezone and has the power to throw it out.